Enhance Your Cx by 85%
CX: Candidate Experience
There is a wide range of articles on the internet that focus on candidate experience, the challenges involved in delivering a positive CX, and how you can improve it.
What is CX, And Why is it So Important?
Every contact that a candidate has with your company while applying for a job
counts as a candidate experience. Apart from oral and written communication, it
includes a user-friendly website, filling up an application form, interaction with the
recruiters, etc.
Candidates' journey begins when they visit a website and apply for a job. This is the
best opportunity that you can grab to attract the candidate. If you provide a fantastic experience to candidates, it will build trust among them, and they will be keen to
join your job position.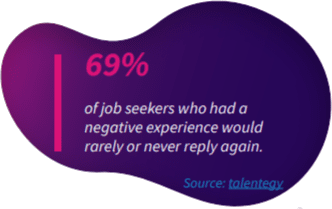 What Kind of CX Are You Offering?
The way you treat your candidates sets a benchmark of how your organization will
treat its employees.
This is your first chance of attracting them towards your website. That's why many
organizations are looking for technology vendors who can help them shorten job
search time for candidates.
Here is why every organization aims at providing an excellent CX:
Word spreads very quickly for both the good and bad aspects of your hiring
process. Unfortunately, poor CX spreads faster than the good one that can become
a roadblock while hiring future candidates. Why do companies conduct a flawless
interview process and offer amazing perks with a job? The answer is they want to
create a reputation of their brand.
• Get the Perfect Candidate
A good CX will attract the best talent and help you in grabbing the right fit. You will
agree that candidates who fit into your workplace accept job offers more quickly.
This, in turn, will speed up your recruitment process.
A positive CX means you have happy, motivated, and enthusiastic employees on the
first day of their joining. What's great about this is that you haven't made any efforts
to engage the employees because a strong CX has done the magic.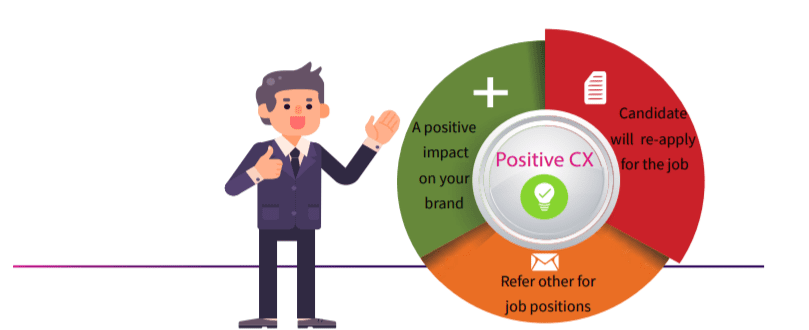 How to Measure ROI on CX?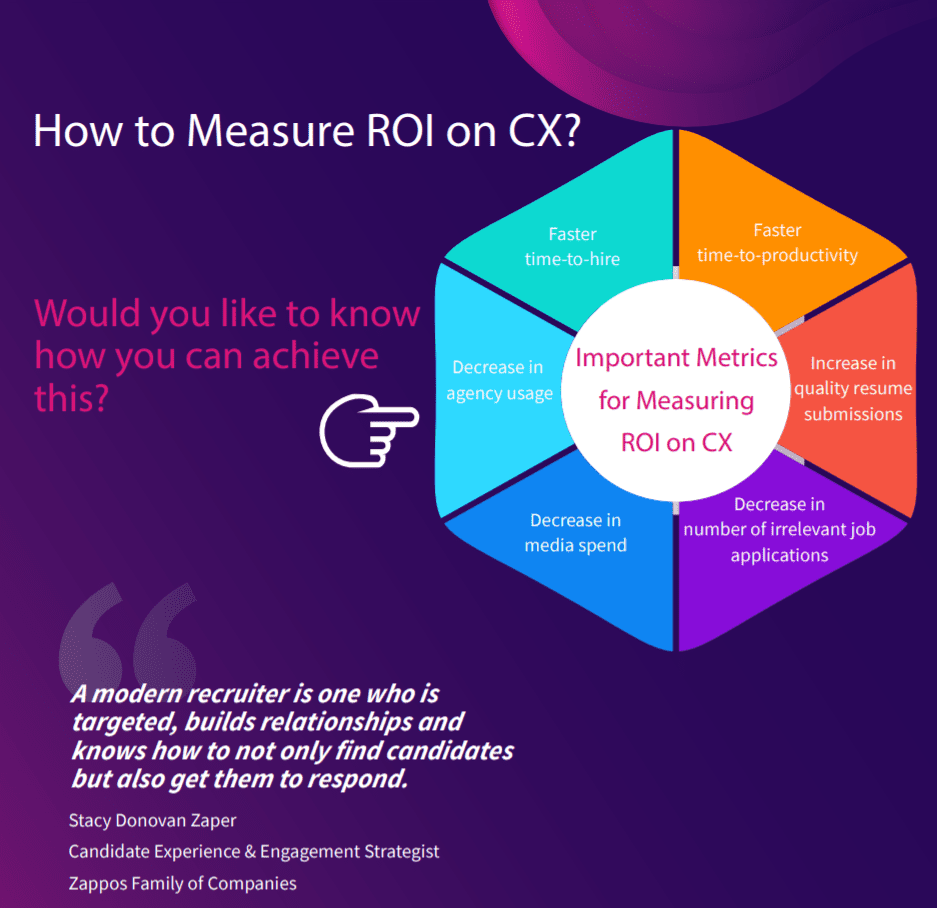 Save Money While Attracting Candidates
Where can you save money in the recruitment process?
Candidates are dictating the recruitment industry these days. In fact, they have complete control over your recruitment process. They are the ones who make a choice of working with your company. There is a talent war going on, and employers are putting their best efforts to become the first to connect to the candidates.

Thus, positive candidate experience is very important. While carrying out the recruitment process, the recruiters experience four stages where they can either


save money and enhance their productivity
or
lose money and see their ROI suffering

Which option do you want to choose? Make a choice.

1. Candidate Marketing

Candidate marketing is an approach of engaging with your candidate database so that when a new job opportunity comes up, you are the first one who comes to their mind. In short, you must have an effective employer brand or a good brand reputation.
Employer branding is closely related to the candidate experience. Candidates remember how you communicate with them. It includes filling up an application form, timely replies to their queries, sending written communication at every recruitment step, etc.
Your ATS can help you improve your candidate experience:
• Set up automated notifications for candidates.
• Use templates, reports, checklists for an effective onboarding process.
• Use HR technology and allow candidates to apply for a job with a single resume upload.

2. Candidate Visiting Your Career Page But Not Applying

Are candidates visiting your job post but not applying for the job? What can be the reason?

Candidates do not like filling up lengthy application forms. They expect to apply for a job on the go. Once they upload their resume, the system asks them to fill the resume information again in fields. This is one of the reasons candidates leave the job application mid-way and switch to some other website.

What can be the solution?

HR technology can solve this challenge by shortening the job application process for the candidates. With a single resume upload,
they can submit their application. As a result, the candidates do not need to fill up repetitive information again and again, which will save their time.
3. Remarketing to Old Candidates

You have a job opening. You post a job and start looking for the right candidate. But do you know that you have a database of quality candidates lying in your ATS?

You can start remarketing to passive candidates.

However, you need a structured candidate data for applying the remarketing strategies. Reaching out to the candidates through this structured data will help you find the right candidate from your own talent pool.
4. You Have Resumes in Emails and Cannot Reach Candidates
Are you getting resumes in your emails?
You might miss out on the perfect candidates if you ignore these resumes.
What could be the easiest way of getting resume data from your emails?

A resume parser will help you parse resumes from multiple email inboxes. This is especially useful if candidates want to apply for a job in a job fair. They usually do not have the time to fill an application form. So, they find it easy to send the resumes in an email.
With email inbox integration, you will get the resume data in your database within 2 seconds. And you will get your perfect candidate in a fraction of time.

Isn't it exciting?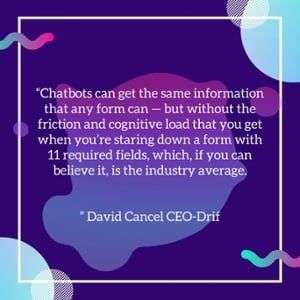 Top 3 Actions to Improve Your CX

You can make remarkable improvements in your CX by following a few simple tips.
If you are curious to know, continue reading…
63% job seekers are dissatisfied with the communication from most employers after applying.
Source: talentegy
Generate Higher ROI on CX by 49%:
How much do you save on providing a good candidate experience?
Did you ever think like this?
Most of the time, we are busy calculating the cost spent on our business activities. But the question is: How can you save money spent on CX?
If you reduce the time to apply from 15min+ to 1-5 mins, you are likely to save 28% on media costs.
Source: Starred
Let's explain why HR technology is essential to enhance CX.
We compared the career pages of various organizations to see what kind of candidate experience they provide.
We compared the career pages of various organizations to see what kind of candidate experience they provide.
Reducing apply time can lead to 6x higher applicant conversion
Source: Inflightintegration
How Does RChilli Help in Providing Candidate
Conversion Rates??
RChilli helps its clients hire the perfect candidate in a fraction of time with its intuitive solutions.
Parse:
Once you integrate a resume parser with your ATS, it facilitates quick resume submissions. The candidates only need to upload their resume, and the resume parser auto- matically fills the data fields. It extracts the resume data and saves it in data fields such as education, experience, skills, etc. Thus, your candidate does not have to fill in lengthy job applications with repetitive information.
Match:
The comprehensive matching technology of RChilli helps in offering a fantastic CX by providing
• job recommendations matching their resumes
• similar job recommendations matching a specific job position
Taxonomy:
Taxonomy 3.0 enhances the job searching capability of the candidates. It enhances the candidate experience by showing them the recommended job titles while searching.
Saving Man-Hours for Fast Recruitment:
If you could save unlimited man-hours and get a fast recruitment process, what would that be worth to you?
As our resume parser extracts the resume information and saves it in 140+ data fields in your ATS, it saves the time that recruiters spend in manually entering all the data.
RChilli speeds up the recruitment process by reducing the recruiters' data entry time
by 89%.
We also enhance their searching capabilities by showing them 7-10 good profiles with all rankings and parameters they can think of. As a result, it shortens the recruitment process and saves recruiters' time.
A recruiter spends on average 23 hours screening resumes for a single hire.
Source: Ideal
Are you calculating the man-hours you can save now?